Manager, School Programs / NYCMER Board
Hudson River Museum / NYCMER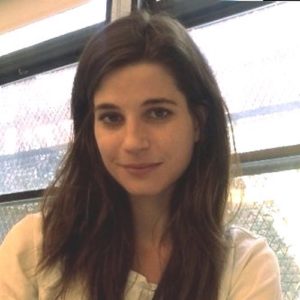 Statement of Interest:
I have served on the Board as Resources & Social Media Coordinator since 2020, and would like to continue on as TAL to both help initiatives related to that role and to provide overall continuity and support to an org I think really matters and will continue to matter in the coming post-pandemic era. There's a lot of work to do but a lot of potential for us to evolve and help make real change in the field and within institutions, including our own.
Goals for NYCMER:
I'd like to work on the Governance Committee as I have since joining the Board, and also be a connector and supporter for everyone on the Board. My work in the titled position I have held and with Communications overall has given me a really good sense of Board capacity and workflow.
Professional Experience:
I've been in the field since 2006, and have worked in history museums, archives, libraries, art museums, place-based community orgs, and more. I've developed and delivered museum/informal education programs for all populations, from early childhood to senior adults, in many capacities. My undergrad was in history and I have my M.S.Ed. from Bank Street in museum ed with a focus on adolescent education. I've always been drawn to roles that were either starting something new within an institutions (i.e. a new department or specific project related to equity), OR that were doing interesting work or specific grant-funded initiatives that were underpinned by broader access to collections, information, and experiences.