Freelance Educator
Intrepid Sea, Air & Space Museum; Museum of the City of New York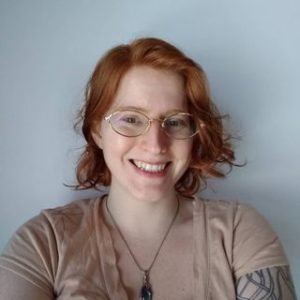 Statement of Interest:
I am interested in working for the Board to continue the work I have been doing with the website and supporting all the amazing programs NYCMER creates to push the field forward. I bring enthusiasm, familiarity with the position, and a life-long learning mindset that means I continue building skills for the position.
Goals for NYCMER:
I would love to reorganize the website to make clear the distinction between Members and non members, help Resources make our content as engaging and accessible as possible, and bring in new members through continued and improved email communications. I would love for NYCMER to branch out slightly to provide guidance for museum educators looking for work and financial stability in this field.
Professional Experience:
Website Coordinator, Website designer; Intrepid Museum, and the Museum of the City of New York.
Specific Skills:
Website design, Mailchimp audience management and email campaigns. Currently taking courses on Website accessibility.
Optional Links: