College Readiness Manager
Yonkers Partners in Education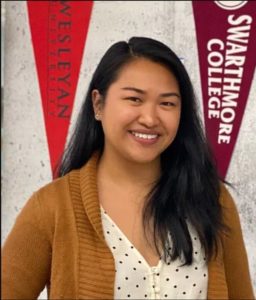 Statement of Interest:
Like many others in NYCMER, I have a deep love for the cultural institutions. In particular have a fascination with their roles in communities, serving as both places of learning and places of discourse and dialogue. Since my departure from the museum world I have developed my skills as a community organizer and have learned how to successfully engage with community members, understand what their wants and needs, and garner support to create excitement behind a movement. If given the opportunity to become Trustee-at-Large, I could use that same energy to build excitement around programming and activities planned by the Board and get members excited to attend more of them. Having some perspective from a community organizer standpoint, I feel like I offer these unique talents.
Goals for NYCMER:
On the NYCMER Board I would want to open up conversations on how museums can better serve their communities. As an educator I have witnessed too many times when students visit institutions and do not see it as 'theirs'. I want visitors to feel some sense of connection to the institution, leading to successful museum engagement. With the rest of the board, I would like to focus on the questions: 1.) How can museums foster this kind of space? 2.) What are the resources needed to make that happen? Ideally I want neighbors to feel a part of something bigger.
Professional Experience:
I started working as Master and Senior Explainer, supervising teen volunteers. I then worked as an Activity Specialist at the Bronx YMCA. I returned to NYBG as a Camp Instructor. I moved onto AMNH, working in the Adventures in Science Program as a Teaching Assistant. From there I went onto Wave Hill, as the Kerlin Education Intern and then the Part-Time Educator, where I was able to write and implement programming. I am now a College Readiness Manager at Yonkers Partners in Education where I work with high school students to ensure they are ready for and apply to college.