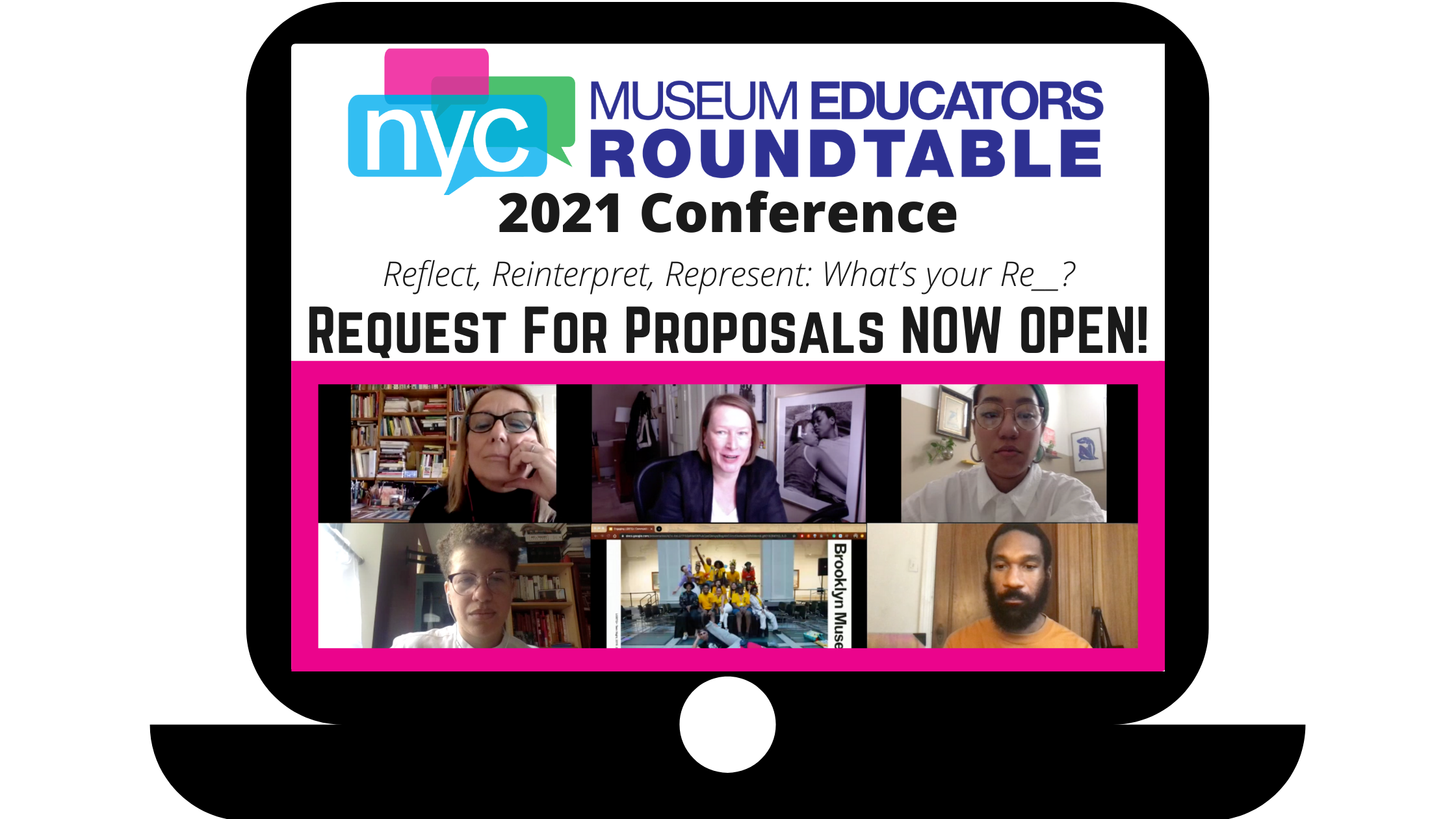 2021 NYCMER Annual (Virtual) Conference
Reflect, Reinterpret, Represent: What's your Re__?
REQUEST FOR PROPOSALS NOW OPEN- DEADLINE January 31, 2021
This year's theme is Reflect, Reinterpret, Represent: What's your Re__? Join in a conversation of resilience! Reflect on lessons learned and reinterpret the fundamentals of museum and informal education as we strive towards a renewed and more representative museum field.
SUBMIT YOUR PROPOSAL TO PRESENT AT THE CONFERENCE.
The Conference Committee is interested in proposals that represent the interests of institutions of varying size and discipline, as well as the experiences of informal education professionals at all career levels. Breakout session proposals should include interactive, practical, and replicable content, and should support educators' professional development and skill-building.  Shorter video-and-conversation Expo proposals are being accepted to engage conference participants in conversations about your topic.
Full details of the proposal process, including styles and options, and proposal templates are available in the Request for Proposals form. 
Have an idea for a proposal? Looking to join someone else's? Check out our " Session ideas" padlet . You can add your own idea (including name/email), or follow up with someone else who has an idea! Check out the padlet here.