2021 NYCMER Annual (Virtual) Conference
Reflect, Reinterpret, Represent: What's your Re__?
This year's theme is Reflect, Reinterpret, Represent: What's your Re__? Join in a conversation of resilience! Reflect on lessons learned and reinterpret the fundamentals of museum and informal education as we strive towards a renewed and more representative museum field.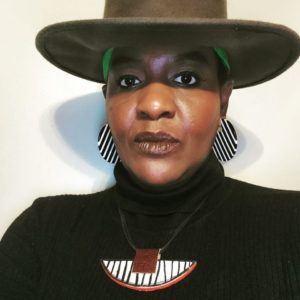 The 2021 NYCMER Conference will be held virtually, on the Hopin platform. For schedule, registration, and more, please join us at https://hopin.com/events/the-nycmer-2021-conference
Conference Schedule and Program   The full schedule and program are available here. Look for tips on how to use Hopin, our virtual platform, plus lots of details and full session descriptions. And as you prepare, peruse the Expo videos on our YouTube channel - the presenters will be available live during the conference to discuss their projects with you. Bring your questions and ideas, they want to hear it all!
All tickets are now on sale! 
Ticket Pricing
$95 General public "Not-Yet-Members" tickets available here.
$45 Members Early Bird and $60 Members tickets available by logging in using the Member Portal above, and heading to the Membership Resources page.
$25 Student tickets are available. Email VicePresident@nycmer.org from your student email address with a brief explanation of what you're studying. Membership is not required.
Not yet a member?  Consider joining NYCMER - you'll get access to our resources, events, and you'll save at least $5 on your conference ticket!
Conference Swag!  Want to support NYCMER and look amazing doing it?  We will have some NYCMER swag available for purchase before and during the conference!  Keep an eye out for announcements about these.
Pay it forward! If you are a member and have institutional support, and/or you can afford it, we ask that you consider paying the full price, to let others who need it take advantage of the early bird discount and scholarships. Feeling very generous? Consider an extra donation to help us pay for these discounted tickets.
Conference Scholarships!  A limited number of conference scholarships are available by application for those that would have a hard time paying the prices above.  If you have institutional support that can pay your entrance, we ask you to explore that option first, allowing us to cover the price of those who would not be able to attend otherwise.  All applications will be reviewed on a rolling basis until May 12th.  For full details, see the application form here: http://bit.ly/NYCMER2021Scholarship 
The 2021 NYCMER Annual Conference is made possible by the New York State Council on the Arts
with the support of Governor Andrew M. Cuomo and the New York State Legislature.