Associate Director, Gilder Center Education Programming
American Museum of Natural History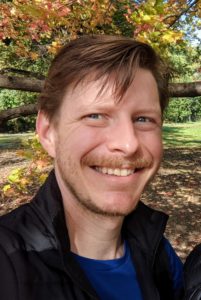 Statement of Interest:
Having served on the NYCMER board throughout the past two years of the pandemic, I feel we've started to shift our programming in a positive direction to focus on the needs of a struggling group of professionals. I would like to continue that work and see us through to a return to in person networking and programming events.
Goals for NYCMER:
I want us to strengthen our position as a critical networking and advocacy group, supporting museum educators and leaders across the career ladder. 
Professional Experience:
I have been an educator, program leader, and project developer for 18 years and a NYCMER member for the majority of that time. I am affiliated with the Reflecting on Practice Leadership group, AAM, ASTC, and other national networks.