Senior Manager of Public Programs
Fine Arts Museums of San Francisco (FAMSF)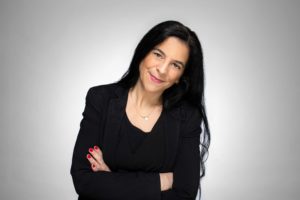 Statement of Interest:
After managing educational museum programs in San Francisco for over a decade, I've returned home to New York City. Joining NYCMER has been a wonderful anchor for me as I re-plant myself here in New York. Since October, I have coordinated the Adult Programs Peer Group and find the organic flow of ideas and information to be incredibly beneficial and grounding during these uncertain times. I believe in NYCMER's mission and want to pay forward the support I have received. I began my career in museums as an intern and now supervise the Public Programs department. I have held every role in-between and can contribute a deep understanding of museum work at multiple levels. I believe I can also bring a unique perspective as a professional on the West Coast with New York City sensibilities.
Goals for NYCMER:
Aside from museum programming, I am a DJ at two radio stations: KPOO89.5fm (Black Liberation Radio in SF) and Radio Free Brooklyn (A local community station in NY). I have worked to combine these 2 careers to optimize my influence, connections and organizing capabilities. These two avenues work in unison to build unique experiences both at the Museum and through broadcasting, inherently supporting one another through community.  I deeply believe in providing multiple access points through programming. I'm focused on how can we create positive impact, build empathy and break stereotypes? Museums curate culture and are in the position to provide multiple viewpoints, develop diverse representation and demonstrate resiliency. Working with NYCMER leadership I hope to further access, opportunity and advocacy in our cultural institutions and support artists and thinkers, museum workers of all disciplines, backgrounds, identities, abilities, and sensibilities.
Professional Experience:
I currently work remotely for the Fine Arts Museums of San Francisco as the Public Programs Senior Manager. I've held this position for two and a half years and am very proud of many successes. I am responsible for multiple educational programs and series ranging from large museum-wide events to intimate talks and workshops. My team recently pivoted all programmatic content to a digital platform and are learning best practices and new communication strategies. We are now exploring ways to engage audiences in meaningful and unexpected ways through a screen. We recently launched "Virtual Wednesdays" weekly free programming on Youtube, as well as "Local Voices" a quarterly podcast highlighting the voices of underrepresented artists.
Previous to my work at FAMSF I worked at the Exploratorium and developed the highly acclaimed "After Dark" adult program.
Optional Links:
Personal Social Media links:
FAMSF Public Programming (anchor programs):
Radio Links: