Convince Me to Stay
Mar 31, 2021 6:00PM—7:00PM
When: Wednesday, March 31 from 6:00-7:00pm ET
Where: Zoom
Register: Limited Capacity!
Members: Register online today
Not-Yet-Members: Register online starting 3/19
Join NYCMER's Advocacy committee for an evening focused on unpacking the feelings of rejection, alienation, betrayal, anger, and grief that many museum professionals are feeling about the field. Our panelists – Mike Murawski, Julia Zubrovich and Nicole Daniels – will discuss their own experiences during COVID-19 by addressing the following questions:
A year into the pandemic, how are we feeling about our place in the museum world?
What do we miss and what have we been happy to leave behind?
How do we create a system of accountability in museums, and what changes need to happen in order for people to stay in the field?
All are welcome, including early-, mid-, and late-career professionals and community members. We encourage all attendees to share their own stories using our collective Jamboard. Feel free to use the questions above as a starting point to share your own stories.

Attendees will also have the chance to ask questions and respond via Q&A at the end of the session.
Cost: Free
Consider becoming a NYCMER member to view recordings of NYCMER programs and to access our full archive of resources, attend monthly professional development and networking events for free, purchase discounted admission to our annual conference, and more!
Annual Individual Membership – $30
Annual Student Membership – $20
Speakers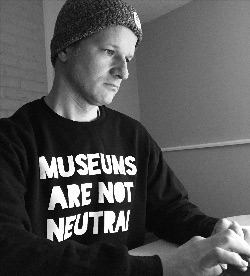 Mike Murawski (he/his) is a consultant, educator, and nature lover living in Portland, Oregon. After more than 20 years of work in education and museums, Mike brings his personal core values of deep listening, collective care, and healing practice into the work that he leads within organizations and communities. He is co-producer of Museums Are Not Neutral, a global advocacy campaign calling for equity-based transformation across museums, and serves as Founding Editor of ArtMuseumTeaching.com, a collaborative online forum reflecting on critical issues in museums. His book Museums as Agents of Change: A Guide to Becoming a Changemaker will be released in May 2021, published by the American Alliance of Museums.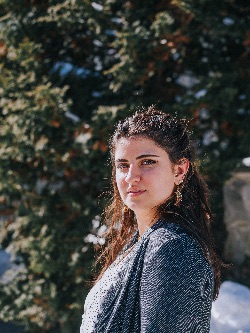 Julia Zubrovich (she/they) is a writer, artist, and emerging museum educator. After playing Annie Sullivan in her high school production of The Miracle Worker, Julia became interested in the intersection of art and disability. She went on to complete her BFA in Writing for TV, Film, and Emerging Media with a minor in Deaf Studies from Ithaca College. During her time in college, she was able to complete internships with the Education Department at the American Museum of Natural History and the Development Department at the Los Angeles County Museum of Art. Post-grad, Julia served as the School, Family, Adult, and Access Programs Fellow at the Brooklyn Museum and as a Teaching Artist at the Children's Museum of the Arts. Julia has since started working at Columbia Medical School where she is committed to incorporating cultural learning experiences and access-based advocacy into the curricula.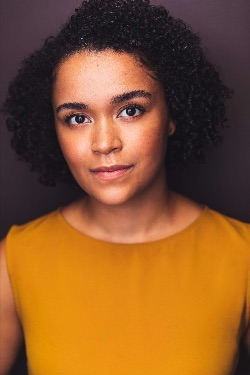 Nicole Daniels (she/her) is a Staff Editor at The New York Times Learning Network. She recently researched and wrote the Transatlantic Slavery unit of curriculum for the Schomburg Center for Research in Black Culture. Nicole was a classroom teacher, wrote curriculum for Behind the Book and Curriculum Associates, and worked as an educator at cultural institutions including the Tenement Museum and Brooklyn Historical Society.
Accessibility:
NYCMER is committed to providing opportunities for all attendees to participate in our programs and engage with one another. American Sign Language interpretation and automated Zoom captioning will be available for this program, and related resources will be available to NYCMER members on our website soon after the event. Should you require additional accessibility services, please contact info@nycmer.org as soon as possible.

Stay Connected:
Share your thoughts about NYCMER via social media using #NYCMER. Follow NYCMER on Twitter, Instagram, and LinkedIn for updates about this and all other NYCMER programs.