Meet & Greet
Sep 29, 2021 6:00PM
Categories NYCMER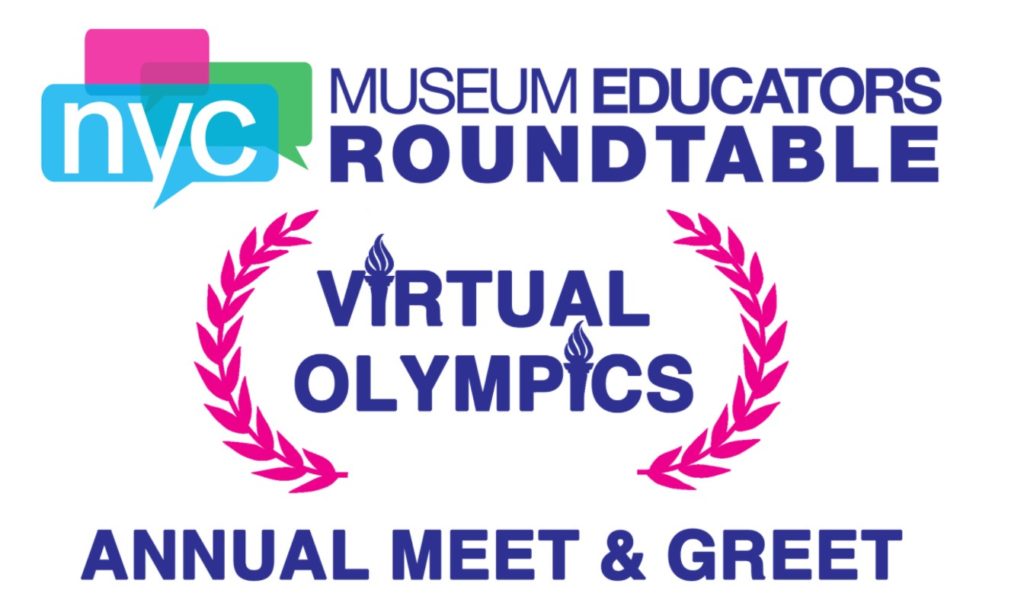 Get Ready Olympians!! Join us for the NYCMER's Meet & Greet Olympics!
Are you ready to go for gold with NYCMER?! Join us on Wednesday, September 29th at 6pm as we kick off another year of exciting programming with our annual Meet & Greet: The Olympics Edition.
We know what you're thinking: will there be an opening and closing ceremony? Will there be actual games and competitions? Can I really bring home the gold? Yes! To qualify and punch your ticket to the NYCMER Olympics, all you need to do is register. The games will be virtual Minute-to-Win-It style sessions, and each participant will rotate through the various activities (not to worry, no training required). Medalists will receive NYCMER swag and the coveted title of NYCMER Olympic Champion.
Each Olympian is asked to have the following "equipment" on hand for the games:
a few pieces of paper
pen / pencil
fist-size or smaller cookies (or something similar like a cracker)
Aside from our Olympic events, drop in to learn about NYCMER membership benefits; chat with members of the NYCMER Board; hear about our Peer Groups, Conference Committee, Book Club, and more. There will also be networking opportunities in the Olympic Village to reconnect with old colleagues and meet new ones!
Not Yet a Member?
Make sure that your NYCMER membership is up to date. Not sure? Not yet a member? Our Membership Coordinator, Hope Morrill, is happy to help. Email her at membership@nycmer.org.
Accessibility
NYCMER is committed to providing opportunities for all of our members to participate in our programs and engage with one another. Should you require accessibility services, such as live captioning, please contact info@nycmer.org as soon as possible.
Stay Connected
Share your thoughts about this program via social media using #NYCMERGoesForGold. Follow NYCMER on Twitter, Instagram, and LinkedIn for updates about this and all other NYCMER programs.