Coordinator, Youth Education Initiatives, BCAP Summer Camp Director
Brooklyn Public Library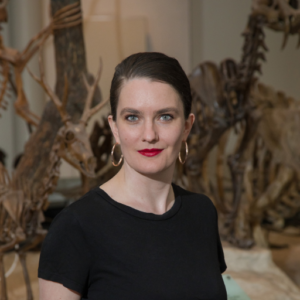 Statement of Interest:
I owe so much of my career success to NYCMER, from its job listings when I was a freelance educator, to the professional development workshops as an emerging professional, to the networking opportunities that have led me to where I am today. While I served on the board I pushed for change, including being a part of the shift to mandatory salary postings, and was the first chair of the Advocacy Committee. My professional experience as a manager and director, as well as my formal education and personal experiences have taught me the skills of collaboration, leadership, and creativity to navigate NYCMER forward during an exciting and frustrating time of change.
Goals for NYCMER:
Making NYCMER a place for connection, equity, and growth as the pandemic evolves. We need to create space for members to safely reconnect face to face while keeping experiences accessible with telecommunication technology. I want NYCMER to continue to offer professional development and to be a place where professionals can come to share advice and support as the field faces serious challenges to traditional power structures. I want to collaborate as an organization to develop tools for building a new professional roadmap, whether members are looking to manage fairly, bargain with their employers, or leave the field entirely.
Professional Experience:
I started my career as an (unpaid) college intern for the Brooklyn Museum, where I was bitten by the museum education "bug." I was a freelance educator across NYC museums following my graduation from CUNY in 2008, before landing at the American Museum of Natural History. After 11 years at the Museum, I left for the Brooklyn Public Library to direct the Brooklyn Cultural Adventures Program. I have presented at ASTC on Teen Sci Cafes and Empathy Driven Education, and for NYCMER on Networking for their January workshop. I'm also a graduate of the Bank Street Leadership in Museum Education program.
Specific Skills:
I have over 15 years of experience in project management and event planning in institutions large and small. In my current position at BPL I lead a team that represents six different institutions working together to create one program. I have served on multiple committees inside and outside of work, including leading the DEI Promotion and Recruitment Action Team at BPL, leading the AMNH LGBTQ+ Resource Group, a trustee at large for NYCMER, and currently serve on the board of Emergent Horizons, a non-profit for Direct Giving Activism that I founded in 2019.