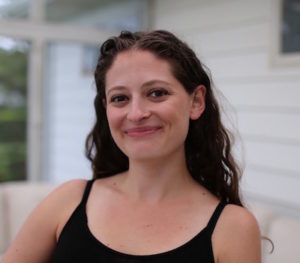 Statement of Interest:
I am eager to take on a greater role with the NYCMER Board for a few reasons. I have greatly enjoyed serving on the Conference Committee over the past two years, and am confident that experience has prepared me well to serve in an expanded capacity as Secretary and Peer Group Liaison. I am eager to bring new professional development and networking opportunities to our members and find ways to grow our audience. As a museum professional with over six years of experience working at four distinct museums, as well as a master's in Leadership in Museum Education from Bank Street College, I bring a wealth of experience, knowledge, and insight into the museum field to my work with NYCMER. I understand how small, medium, and large museums operate and look forward to enabling professionals of all institutions to contribute to NYCMER.
Goals for NYCMER:
Museum educators have navigated a tremendous number of challenges over the past year due to COVID. Staff layoffs, museum closures, and efforts to unionize and diversify our field have affected nearly every institution and staff member, including myself. However, I have been bolstered by the creative strategies that museum educators have implemented to continue to bring programming to our audiences, whether virtually or in person. NYCMER offers a unique and vital platform for sharing ideas pushing the field forward. I look forward to committing myself and the NYCMER toward the vital work of diversification, equity, and inclusion for staff and visitors of our institutions.
Professional Experience:
My professional background reflects my divergent interests in making museums accessible and relevant. I have held roles in four different art museums, including the Whitney and Children's Museum of the Arts in NYC, and my work has spanned education, evaluation, and marketing. I bring over six years of professional museum experience, as well as an M.S.Ed. in Leadership in Museum Education. In addition, I have presented at the AAM Annual Conference in 2017, as well as served on the Conference Committee for NYCMER for the past two years.
Specific Skills:
I am highly skilled in project and budget management, communication, marketing, arts programming, managing teams, and collaboration. Through my previous roles at the Whitney and Children's Museum of the Arts, I developed a knack for telling compelling stories about works of art and designing content and lesson plans to draw visitors into a closer relationship with museum objects. In all of my roles, I have also managed complex projects and budgets and navigated ongoing changes to museum finances. I am also a detail-oriented note-taker and look forward to bringing these and other skills to the role of Secretary and Peer Group Liaison.
Optional Links: