Neuroscientist
Teaching Volunteer, American Museum of Natural History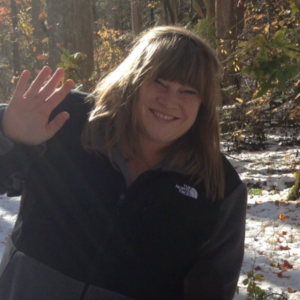 Statement of Interest:
In my years of involvement with NYCMER, I have been impressed by the organization's efforts to support our diverse community of museum educators. There is a commitment to welcoming everyone and to advancing the work of ensuring equitable access to the experiences and services that museums provide. I am interested in taking a greater leadership role to build our sense of community and engage individuals in professional development that empowers them. I will bring my curiosity, perseverance, creativity and collaborative spirit.
Goals for NYCMER:
One of my goals in serving on the NYCMER Board is to become more involved in the organization's outreach. I hope to use my skills in communication and design and my networking abilities to support the group's work as they continue to focus on cohesive and meaningful outreach. Building these positive connections will creative a strong and diverse member base and provide opportunities for exciting partnerships and collaborations across institutions and museum fields. 
Professional Experience:
I am a neuroscientist who studies the mechanisms of learning and memory formation. I have worked as a museum educator at the American Museum of Natural History where I served for several years as the Brain Educator. In this role, I was a resident scientist during weekly public drop-in events in the Hall of Human Origins Educational Laboratory. I also designed and taught inquiry-based labs and classes for middle school, high school, and adult audiences, and I originated public programming for Brain Awareness Week including Neuro Night at the museum. I currently serve on the NYCMER Conference Committee.