Program Manager, DIIT Program
Mouse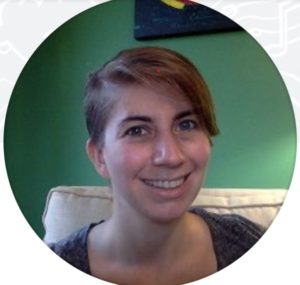 Statement of Interest:
It has been a privilege to serve on the NYCMER Board for the last four years – as the Membership Coordinator for three years, and as a Trustee-at-Large this past year. A number of experiences have rooted me in NYCMER's work, including co-leading this year's Career Symposium, moderating the 40th Anniversary Panel, presenting at the annual conferences, helping to modernize the bylaws and internal systems on the Board, streamlining how we track memberships, pushing for more Board transparency, and being a participant of the Managers, Outdoor Education, and Early Childhood Peer Groups. Being part of NYCMER has been an amazing experience filled with professional growth, challenges, and new friendships, and I hope to continue the work of the organization by serving another term as a Trustee-at-Large.
Goals for NYCMER:
I hope to continue some of the projects I've already started as well as bring new ideas to build off of the forward momentum of the previous years. On the Governance Committee, I hope to continue building systems for the Board and strengthening transparency. If the Board decides to present another Career Symposium, I hope to collaborate to build off of the success of this year's event. As the Board discusses increased membership benefits, I have proposed new projects. I think it is vital that we work to better support and serve our members, and push the field forward.
Professional Experience:
I unfortunately lost my full time job due to Covid-19, but I am excited to start a new role as a part-time Program Manager/Teacher Coach at Mouse. I am also an educational consultant, focused on fostering adult-child conversations, supporting curriculum development, and improving education management systems. With over fifteen years of experience as a leader in informal education, I previously devoted my time and expertise to a number of institutions, including NYS Parks, American Museum of Natural History, Queens Zoo (part of the Wildlife Conservation Society), Montezuma Audubon Center, CUNY - Queens College's Mathematics Department, and Alley Pond Environmental Center.
Optional Links: