Museum Educator
New York Transit Museum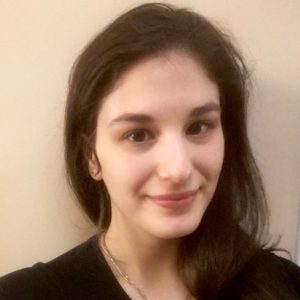 Statement of Interest:
Joining the NYCMER board represents an opportunity to learn new skills and practice and enhance my skills as a leader and organizer. I want to work alongside like minded individuals who are as passionate about this career as I am and help to transform it into a more equitable, sustainable field. I have been on the conference planning committee for the past two years, and along with taking part in NYCMER events and peer groups I have found them engaging and to push me further as an educator and a member of this community. I want to continue to have conversations that push the limits of this field and inspire me to be a better educator. I want to be more involved and help others on their paths. I've been a NYCMER member for over four years and want to grow my relationship with this community even more.
Goals for NYCMER:
I hope to build relationships with other museum educators and create more channels for connection between different institutions. It is important to strengthen these relationships as the museum industry goes through a time of change and hardship. NYCMER allows us to support each other and I would like to be involved in facilitating those connections by creating programs that encourage educators to redefine what this industry can look like. The work NYCMER has done with salary transparency and resources on mutual aid is an amazing beginning to creating more equity in the field, I hope to help continue this trajectory.
Professional Experience: 
I hold a Masters in Museum Education from Bank Street College of Education and a multidisciplinary Bachelors in art, anthropology, and media from CUNY BA. I am currently an educator at the New York Transit Museum and on the conference planning committee for NYCMER. I have been an educator at the Old Stone House of Brooklyn and was the summer camp director at Circle Pines Center. I have done work at the Metropolitan Museum of Art, the Morgan Library and Museum, The International Center of Photography, and New York Hall of Science as well as volunteering at the AMNH.
Specific Skills:
As Vice President I would be excited to continue my work with the conference committee, which has been an amazing opportunity to meet new people in the field and learn about event planning. Switching from in-person to virtual last year was a huge accomplishment that allowed me to learn digital programming skills. My experience as a summer camp director has given me the leadership and project management skills needed for this position. I am experienced in running meetings, setting programming goals and working as a committee to create programs and set budgets.