Manager of Education Programs
Wildlife Conservation Society - Bronx Zoo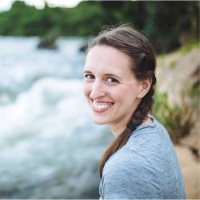 Statement of Interest:
I have belonged to NYCMER for almost 10 years and have benefited so much from participating in peer groups, workshops, and annual conferences. I would now like the opportunity to give back to this community by using my talents and skills in the role of Treasurer. Throughout my career I have learned to manage budgets, keep meticulous records, and apply for grants, all of which will help me be a strong Treasurer for NYCMER. Additionally, I will utilize my years of experience as an educator and a manager to strengthen and revitalize NYCMER programming.
Goals for NYCMER:
I would like to help NYCMER better support professional growth in its members. The addition of the Career Symposium last year was a great step that I would like to help the organization build on and expand to include professional writing workshops and a mentoring program. I would also like to expand peer groups from the current focus to include more groups for members of shared ethnic or experiential identities.
Professional Experience:
I have worked in informal education for over 10 years, starting as a per diem educator at a science museum and working up to my current role as Manager of Education Programs at the Bronx Zoo. I have presented at local and national conferences, including NYCMER and the Association of Zoos and Aquariums on topics ranging from recognizing implicit bias to implementing nature play in the classroom. For the past 4 years, I have been responsible for developing programming plans that generate over $700,000 in revenue and managing budgets to control program costs while providing high quality education experiences.
Specific Skills:
I have experience working with multiple budget and content management systems, using them to manage payments and invoicing, generate profit/loss statements, and track and report registration. I have served on multiple nonprofit boards through which I gained experience planning and executing large scale events with a team, including one of the largest ballroom competitions in the country. My project planning and communication skills have been honed through managing partnerships with several schools and one school district and running the Bronx Zoo Summer Camp program. These skills, along with my organizational skills, will serve me well as NYCMER's Treasurer.